"the show mAst go on"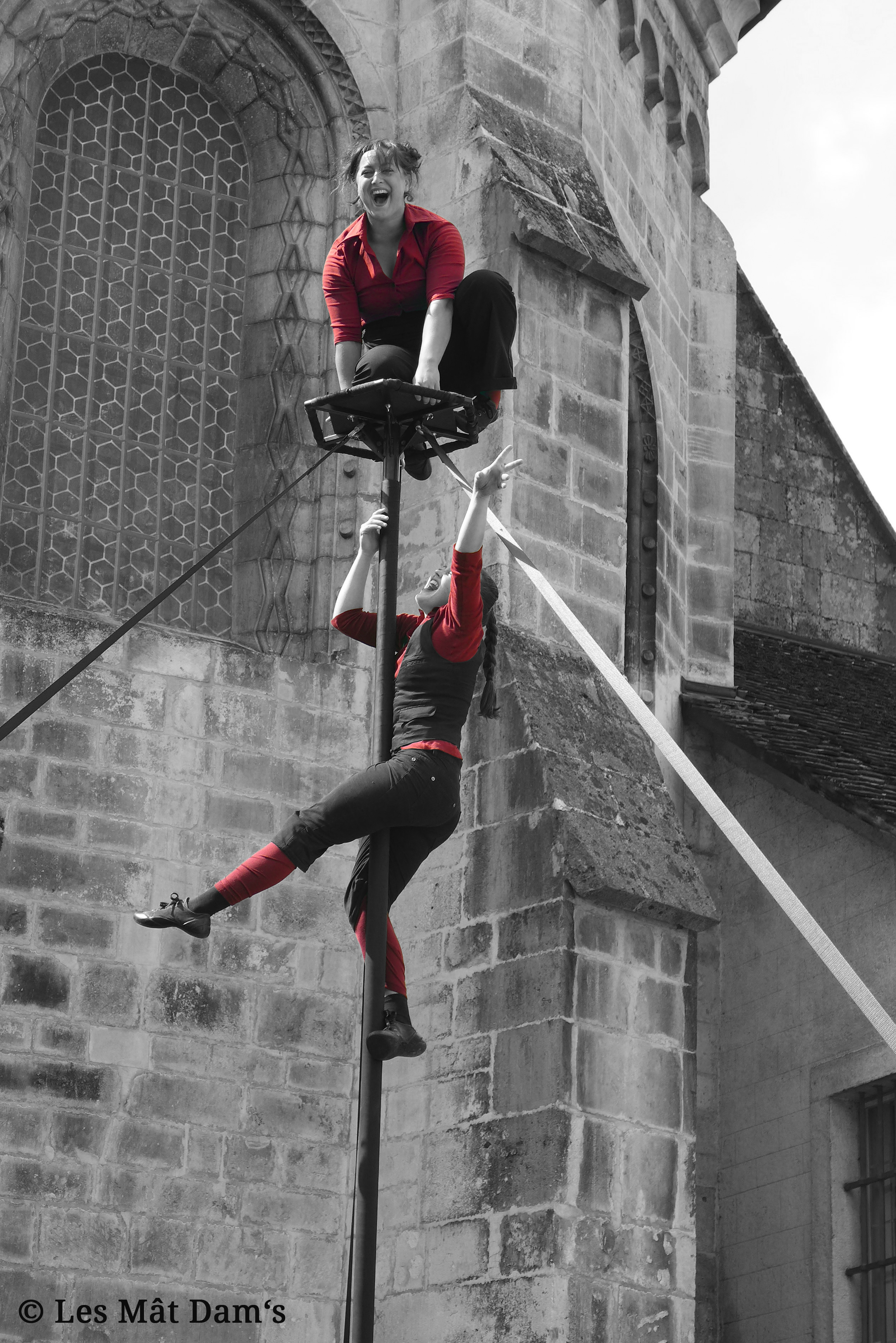 They will lead you to their own world of imagination. A world full of happiness and remarkable acrobatic poetry. With heart, soul and movement they are going to tell a story. A story of an encounter. An encounter of two corky but lovely characters, who meet on a vertical pole. Two characters who sometimes mock each other.
1 pole
2 women
Subtle fragileness in midair, solid strength on the ground. Virtuous acrobatics, tingly risk and creaky harmony on high heels. The two artists of the Compagnie Les Mât Dam's affect with humour, authenticity and simplicity.
Production:           Les Mât Dam's and Günter Klingler
Public:                    for adults and children
Length:                   25 – 3o minutes
Locality:                 festivals, open air events, wild parties…
Playing area:         width: minimal 6m, ideal 8m; depth: minimal 6m, ideal 8m; height: minimal 5m, ideal over 7,50m
attached please find technical instructions here

video